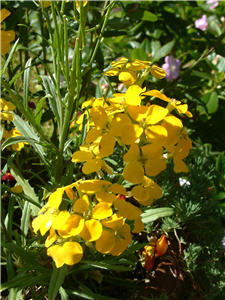 Crescenta Valleyy Watering Information
What Time of Day Should I Water?
The District is operating under a "Orange Conservation" Alert.
Landscape irrigation is limited to two (2) days per week - Tuesdays and Saturdays before 9:00AM and after 5:00PM.
A complete list of all the rules and different Water Conservation Alerts can be found here
How Long Should I Water?
Precise watering times vary depending on the type of watering device, soil, slope and plants. Keep in mind with clay soils, running an irrigation system on a lawn for more than five minutes will generally result in runoff.
How Often Should I Water?
SUMMER
NO MORE THAN
2-3 TIMES PER WEEK
FALL
NO MORE THAN
1-2 TIMES PER WEEK
SPRING
NO MORE THAN
1-2 TIMES PER WEEK
WINTER
USUALLY NOT NEEDED
Next - General Tips